So you're stuck sitting at your computer all day! These moves ease neck and back strain–and let you slip in quick toning.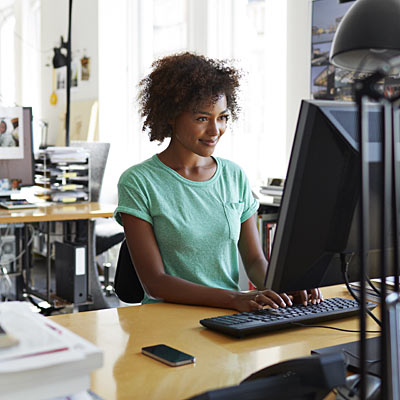 Credit: Getty Images
From Health magazine
The mere thought of sneaking out for a lunchtime yoga class may be laughable, especially now that we're all asked to do more and more on the job. But that doesn't mean you have to stay stagnant for hours. There are effective moves you can do right at your desk, ones that will help you get a mental breather and make sure your neck, back, arms, hips and wrists remain in good working order.
Next: Scale Pose
» View All
Get the latest health, fitness, anti-aging, and nutrition news, plus special offers, insights and updates from Health.com!
http://www.health.com/health/gallery/0,,20899500,00.html